In this Update:
More than $4.5 Million in Funding Awarded for Community and Safety Projects in Allegheny County
Budget Hearings Begin March 20
WPXI Interview
Examining Government Cloud-Based Cybersecurity
Afghanistan and Iraq Special License Plate
Strengthening Guardianship Laws, Preventing Elder Abuse
DMVA Mobile Outreach Vans to Serve Vets
One Big Table International Tasting Event
Beware of the Secret Shopper Scam
Congrats Mayor Jack Allen
St. Patrick's Day Parade
---
More than $4.5 Million in Funding Awarded for Community and Safety Projects in Allegheny County
I am pleased to announce more than $4.5 million in Commonwealth Financing Authority (CFA) funding is being awarded for local projects right here in Allegheny County.
These state dollars are being brought back to our region to help ensure our communities are safe and thriving which will encourage folks to stay in Allegheny County for years to come. Funding these projects is investing in the future of western Pennsylvania, specifically in our 37th senatorial district.
Budget Hearings Begin March 20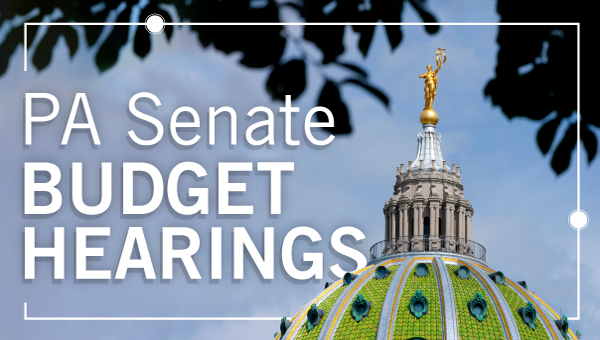 Three weeks of budget hearings held by the Senate Appropriations Committee will begin next week with appearances by the Department of Revenue, Independent Fiscal Office, Department of Conservation and Natural Resources, State Treasurer, Department of Environmental Protection, Auditor General and Office of Attorney General.
The hearings will be used to review Gov. Josh Shapiro's spending plan and ask administration officials about the need for any proposed expenses. From there, a budget that more appropriately reflects the needs of taxpayers can be developed before the constitutional deadline of June 30.
Livestreams of the hearings and daily recaps will be available here, and I will share updates on this important process each week.
WPXI Interview
Last weekend, I joined Rep. Nick Pisciottano and Kevin Rice from Steel Center for Career and Technical Education on Allegheny Conference on Community Development's Our Region's Business with Bill Flanagan. We discussed the recent $4 million investment in Steel Center's programs to help our next generation access training that leads to successful careers in our region.
Watch the full interview here.
Examining Government Cloud-Based Cybersecurity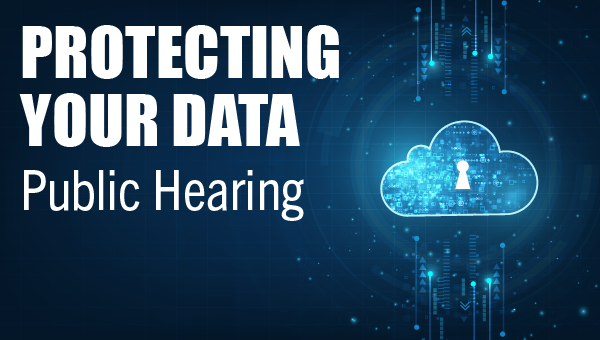 The Senate Communications and Technology Committee brought together information technology experts this week for a public hearing about securing cloud-based data held by state and local governments.
With cloud storage, digital data is stored on servers in off-site locations. The servers are maintained by a third-party provider responsible for hosting, managing and securing data. This data includes personally identifiable information such as tax records, unemployment claims, social security numbers, driver's licenses and more.
Testifiers said the threat to cybersecurity is constant. Pennsylvania's acting Chief Information Security Officer Christopher Dressler testified that, in a recent month, there were approximately 38 billion unauthorized attempts to connect to the state network. He said cloud computing presents cybersecurity benefits for the commonwealth, such as intrusion prevention, malware protection, identity and access controls and encryption. View video and written testimony from today's hearing here.
Afghanistan and Iraq Special License Plate
I am proud to announce that my legislation honoring Pennsylvania veterans who have served in both Afghanistan and Iraq with the opportunity to apply for a special license plate is now in effect!
Prior to my bill, Pennsylvania only offered Afghanistan or Iraq veteran license plates separately. Since both conflicts happened concurrently, many veterans in the Commonwealth served in both theaters.
To receive the plate, veterans must provide proper documentation and a fee of $23 to the Department of Transportation.
For more information, please visit here.
Strengthening Guardianship Laws, Preventing Elder Abuse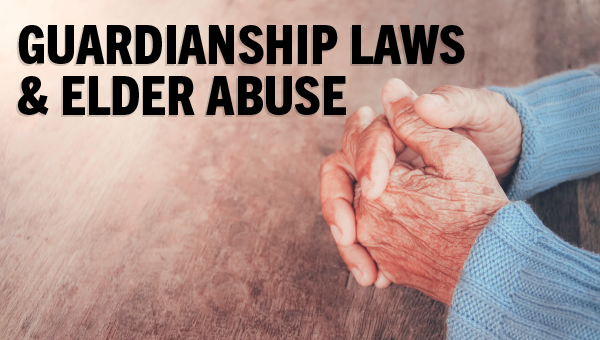 The Senate Judiciary Committee held a joint public hearing with the Senate Aging and Youth Committee on strengthening guardianship laws and preventing elder abuse in Pennsylvania.
When an adult of any age is deemed incapacitated by a court, a professional or family guardian may be appointed to become responsible for making certain decisions on their behalf, including financial, medical and personal matters.
During the hearing, testimony was given by professionals in the elder and disability law fields to provide input on the flaws in Pennsylvania's guardianship process. Guardianship issues discussed included the lengthy time to receive mandatory legal counsel and costs, necessary training of guardians, abuse, rights to counsel and more.
DMVA Mobile Outreach Vans to Serve Vets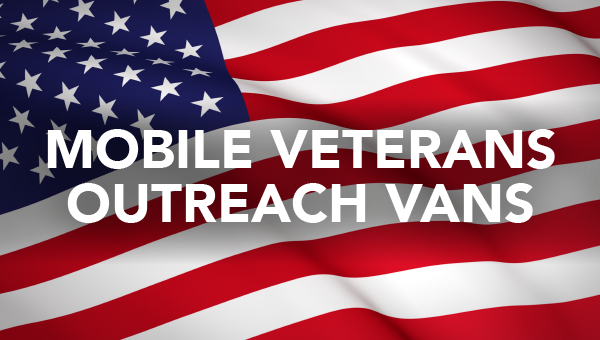 The Pennsylvania Department of Military and Veterans Affairs (DMVA) operates Mobile Veterans Outreach Vans to assist the state's more than 700,000 veterans. DMVA accredited veteran service officers travel the state to help veterans obtain information and initiate benefit claim paperwork.
There is a wide range of federal, state and county benefits available to qualified veterans and their families, and DMVA's team can be an excellent source of information and assistance. Such benefits include service-connected disability compensation, pensions, VA health care benefits, burial benefits, education benefits, vocational rehabilitation, active service bonuses and state nursing home care.
One Big Table International Tasting Event
I enjoyed seeing my friends from Literacy Pittsburgh at their One Big Table International Tasting event!
More than 350 people participated and raised more than $78,000 for their student programs.
Beware of the Secret Shopper Scam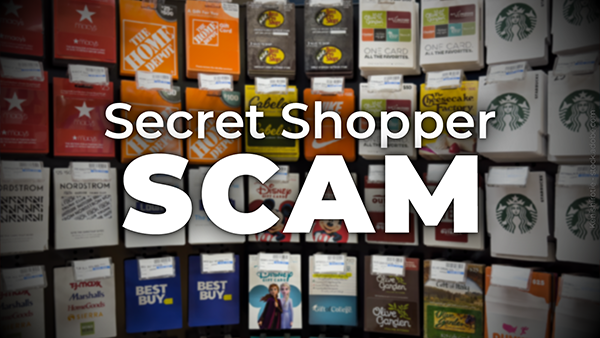 In a current scam, Pennsylvanians are getting text messages, emails and letters inviting them to participate in a research project as a secret shopper without the need for an interview.
A recruiter typically sends a check worth more than the items you buy, so you get to keep the rest as a bonus. They instruct you to deposit the check right away, buy gift cards and provide the scammer with the number and pin on the gift cards. Unfortunately, the check they send is fraudulent and will take a few days to clear. In the meantime, you've made the purchases out of your account and sent them off to the scammer.
Read more about the warning signs of this scam. Consumers with any questions or who feel they have been victimized by this scam or any similar scams may submit a complaint with the Office of Attorney General's Bureau of Consumer Protection by visiting the website here, emailing scams@attorneygeneral.gov or calling 1-800-441-2555.
Congrats Mayor Jack Allen
A big congratulations to Mayor Jack Allen of Bethel Park for being named Borough Official of the Year! Also proud of Bethel Park for being named a 2023 Banner Community. Well done!
St. Patrick's Day Parade
What fun it was to participate in this year's St. Patrick's Day Parade in Downtown Pittsburgh.
Did you know? Pittsburgh's St. Patrick's Day parade dates back to 1869! To this day, it is the second-largest St. Patrick's Parade in the United States. Now that's something worth celebrating!
I hope you have a fun and safe St. Patrick's Day weekend.

For anyone who hasn't already signed up to receive my e-newsletters, you can get on the mailing list here.