In this Update:
Senate Bill 8 Signed into Law
Senate Bill 497 Unanimously Approved in Committee
Radon Awareness
Leadership Pittsburgh Visits Harrisburg
Safeguarding-Taxpayer Funded Public Assistance from Waste, Fraud and Abuse
Prohibiting Drug Injection Sites in PA Communities
Grants to Improve Access to Healthy Food
Pittsburgh Airport Terminal
Teacher Appreciation Week
---
Senate Bill 8 Signed into Law
Monday was a historic day in Pennsylvania! The Governor signed Senate Bill 8 into law, meaning Pennsylvanians will soon have access to no-cost breast screenings and no-cost genetic cancer testing. It was an honor to co-prime sponsor this bill with Senator Kim Ward and Senator Tracy Pennycuick.
Senate Bill 497 Unanimously Approved in Committee
I was thrilled that Senate Bill 497, my bill to advance manufacturing initiatives, was unanimously approved by the Community, Economic and Recreational Development Committee this week. This bill will strengthen partnerships between state universities and engineering entities, and I look forward to seeing it progress in the legislature. Read more here.
Radon Awareness
I was happy to advocate and soon prime sponsor legislation this week for radon testing and mitigation in schools. Children are particularly susceptible to dangerous radon exposure, and I am encouraged by the bipartisan support for addressing this concern in PA. View my remarks here.
Leadership Pittsburgh Visits Harrisburg
I was pleased to welcome members of Leadership Pittsburgh, Inc to Harrisburg this week! We had a great conversation about working together to support Southwestern PA initiatives.
Safeguarding-Taxpayer Funded Public Assistance from Waste, Fraud and Abuse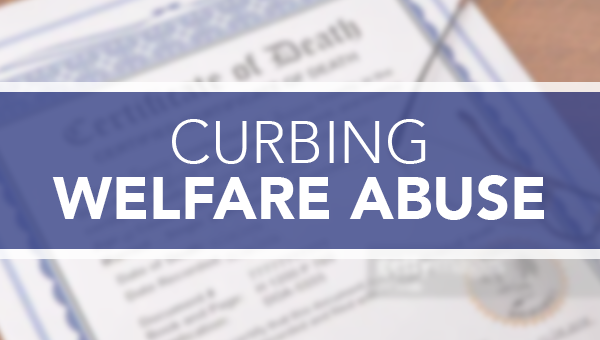 A package of bills to better protect taxpayer dollars spent on public assistance from fraud and abuse passed the Senate this week. The bills were sent to the House of Representatives for consideration.
Senate Bill 243 would ensure that Supplemental Nutritional Assistance Program (SNAP) and Medical Assistance benefits are not spent on the deceased. It would require the Department of Human Services to check death certificates with the Department of Health's Bureau of Vital Statistics. A state audit found 2,324 Electronic Benefit Transfer (EBT) cardholders received benefits after they passed away.
Senate Bill 244 would require the Department of Human Services to compare income and employment records held by the Department of Labor and Industry with recipients of SNAP and medical assistance benefits to prevent fraud. According to the Office of the State Inspector General, 85 Pennsylvanians have been charged with public assistance fraud in 2023.
Senate Bill 245 would update the Public Assistance Integrity Act to require the Department of Human Services to issue a yearly report on its efforts to ensure lottery winners are not receiving cash benefits. The Public Assistance Integrity Act closed a loophole that did not require lottery winnings to be considered as income when determining eligibility for benefits.
Prohibiting Drug Injection Sites in PA Communities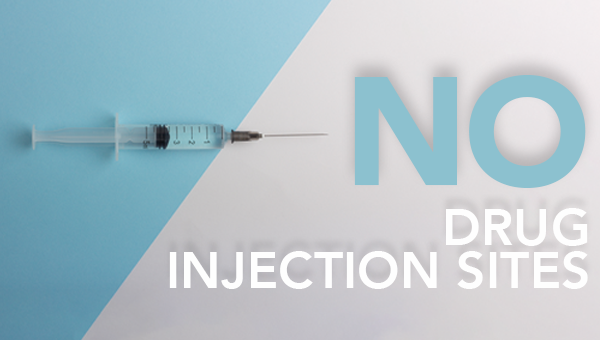 As part of our ongoing effort to strengthen Pennsylvania by advancing policies to foster healthy and safe communities, the Senate passed a bill to prohibit drug "injection sites" in our communities.
Such sites do not help to overcome addiction. They encourage the continued use of illegal – and often deadly – drugs and attract drug dealers who sell to those entering the sites, which operate under a "bring your own drugs" policy. Drug trafficking occurs in plain sight, and drug-related violence increases as dealers protect their turf.
These sites have very poor track records of moving those with substance use disorders into treatment, with some referral rates as low as 1%. They are counterproductive to finding the appropriate strategy to curb the drug abuse epidemic. Rather than sending the incorrect message that illegal drugs can be used safely, we must focus on adequately funding treatment and community-based recovery support services.
Grants to Improve Access to Healthy Food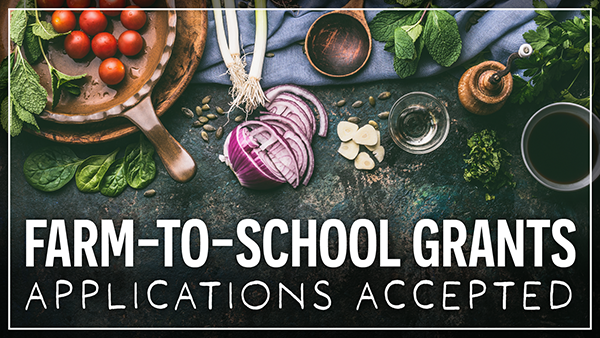 Schools and childhood education centers may apply for up to $15,000 per school for a PA Farm Bill Farm-to-School Grant for projects to improve access to healthy, local foods. The money can also be used to increase hands-on learning experiences for children in pre-kindergarten through eighth grade.
Farm-to-School Grants enrich the connection between families and local producers of fresh, healthy food by changing food purchasing habits in schools. Projects increase access to markets for local farms and expose children early to agriculture, agriculture careers and healthy food choices.
Grant applications must be submitted online here by May 19 at 5 p.m.
Recognizing National Mental Health Awareness Month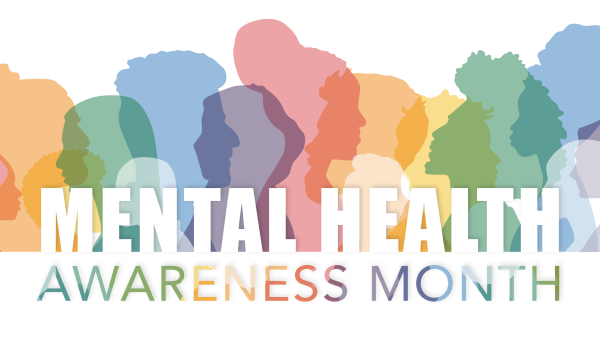 Mental Health Awareness Month has been observed in the United States since 1949 to fight stigma, provide support, educate the public and advocate for policies that support millions of Americans impacted by mental health challenges.
Senate Republicans have pushed for investments in mental health, and that push continued last year as we fought for mental health financial support to schools, funding for more support staff in nursing facilities and workforce recruitment and retention payments for frontline workers. We also worked to pass important legislation last session to allow for greater access to drug and alcohol programs.
My colleagues and I will continue to make mental health funding a priority this legislative session.
If you or someone you know is struggling with mental health challenges, find resources here.
Pittsburgh Airport Terminal
I was honored to celebrate the next phase of the Pittsburgh International Airport's Terminal project on Thursday! It's exciting to see the hard work and passion of so many come together for this project.
Teacher Appreciation Week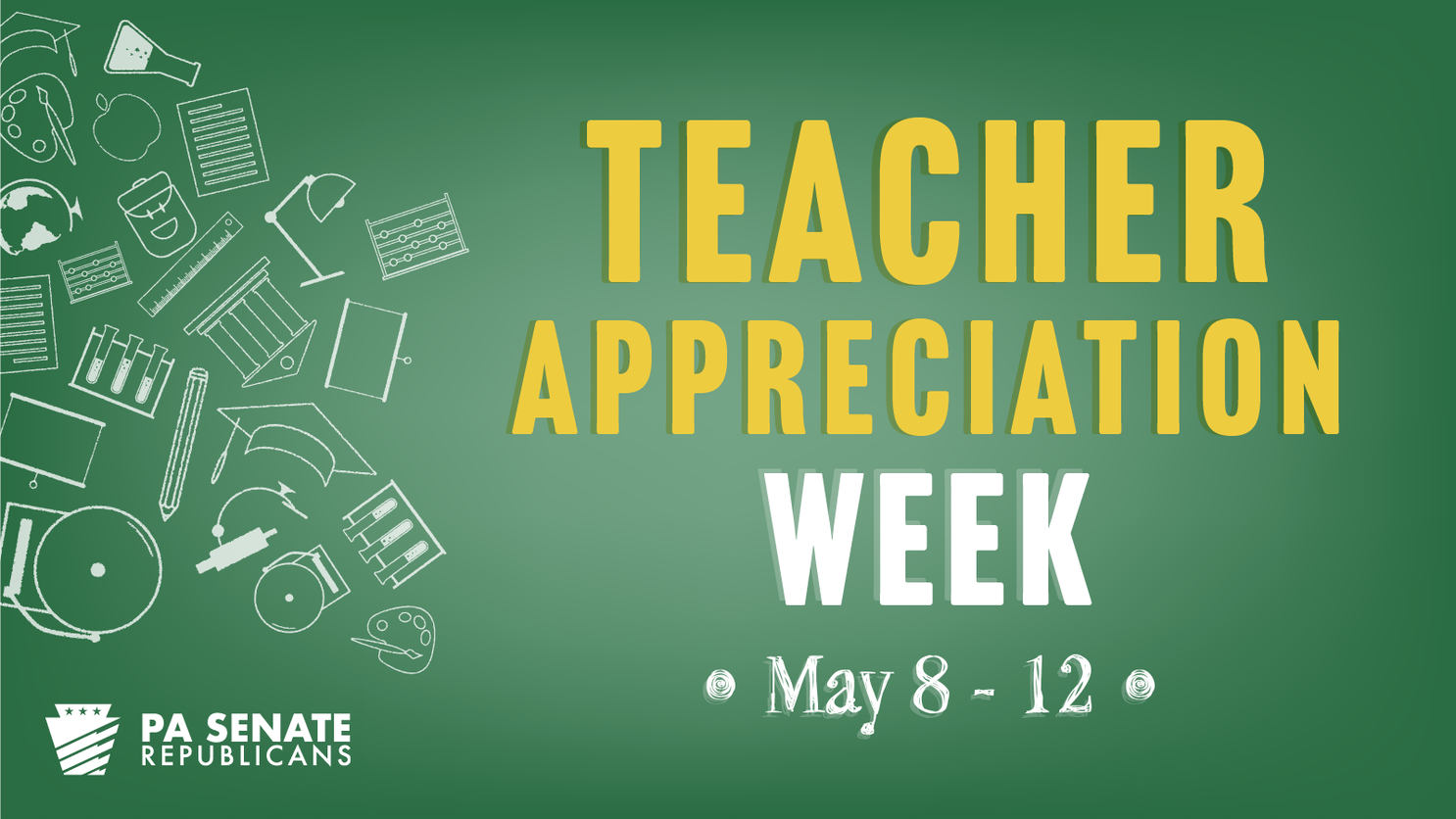 Happy Teacher Appreciation Week to all the teachers of the 37th district and across the Commonwealth! Thank you for your commitment and care for our students. We are so grateful for each and every one of you!

For anyone who hasn't already signed up to receive my e-newsletters, you can get on the mailing list here.