In this Update:
Commonwealth Court Decision on Bridge Tolling
Robinson, Ortitay Announce Funding for Oakdale Borough Flood Mitigation
Robinson, Mihalek Announce $500,000 in RACP Funding for Bethel Park
Help Available for Historical Records Care
Tips for Cars and Motorcycles Sharing the Road
Watching the Development of the Capital's Young Peregrine Falcons
Lowering Your Risk of Skin Cancer
Honoring the Work of EMS Personnel
Out and About in the 37th
---
Commonwealth Court Decision on Bridge Tolling
The Commonwealth Court of Pennsylvania granted a preliminary injunction stopping Gov. Wolf's plan to toll nine major bridges across the state until further court action occurs, according to Sen. Devlin Robinson (R-37). The tolling plan would include the I-79 bridge in Bridgeville.
"Members of the General Assembly, local officials and Pennsylvania taxpayers have voiced their strong opposition for PennDOT's bridge tolling plan," said Robinson. "That is why I was determined to assist in creating legislation that would reform the Public Private Partnership (P3) statute and void PennDOT's tolling plan. I praise the Commonwealth Court on their ruling today and commend the local officials of the county and municipalities that challenged this unconstitutional overreach."
The bridge tolling initiative would cost the average commuter an additional $1,000 per year and was moved through the process without legislative input nor approval. The Commonwealth Court sided with a county and several municipalities that challenged the bridge tolling plan as unconstitutional.
The Senate Transportation Committee held several hearings throughout the state to better understand how PennDOT was authorized to move forward without approval from the General Assembly.
This order halts PennDOT's tolling of the following bridges:
Robinson, Ortitay Announce Funding for Oakdale Borough Flood Mitigation
Sen. Devlin Robinson (R-37) and Rep. Jason Ortitay (R-46) announced $325,000 in state funding awarded to Oakdale Borough for flood mitigation efforts and stormwater and bridge repair, responding to several instances of catastrophic flooding in recent years.
"This is an imperative investment for Oakdale, where residents and businesses have long been impacted by severe flood damage," said Robinson. "This funding will ensure that Oakdale Borough residents and surrounding communities can be certain the problems causing the devastating flooding will be corrected. I commend the borough officials and Rep. Ortitay for their willingness to work together."
"I'd like to thank Sen. Robinson for his support and efforts in making this grant a reality for Oakdale," said Ortitay. "Since Sen. Robinson took office, we've worked together on this issue by engaging with borough council and residents to come up with ideas to mitigate flooding. I'd also like to thank Oakdale Borough Council for being persistent and for working with us to develop several solutions and a path forward. When you work together, great things can happen."
The funding was awarded through the Pennsylvania Department of Community and Economic Development.
Robinson, Mihalek Announce $500,000 in RACP Funding for Bethel Park
Sen. Devlin Robinson (R-37) and Rep. Natalie Mihalek (R-40) announced grant funding recently awarded to Bethel Park through Pennsylvania's Redevelopment Assistance Capital Program (RACP).
The Municipality of Bethel Park will receive $500,000 for the installation of new recreation light poles at two existing turf lacrosse and soccer fields located at Village Green Park and Millennium Park.
"These parks have become fixtures in the local community and have helped make Bethel Park a great place to live, work and play," Sen. Robinson said. "I'm pleased to see state investment in this project so that these facilities can be safely utilized into the evening hours and in the spring and fall months. I thank Rep. Mihalek and the officials at the Municipality of Bethel Park for working with me to help secure this funding."
"I am thankful for the opportunity to work with Sen. Robinson to bring this project to fruition," said Mihalek. "Bethel Park has already made several recent improvements to its parks. Adding lights to these fields is yet another means to make this area a great place to live and raise a family."
RACP is a Commonwealth grant program administered by the Office of the Budget for the acquisition and construction of regional economic, cultural, civic, recreational, and historical improvement projects. RACP projects are state-funded and cannot obtain primary funding under other state programs.
Help Available for Historical Records Care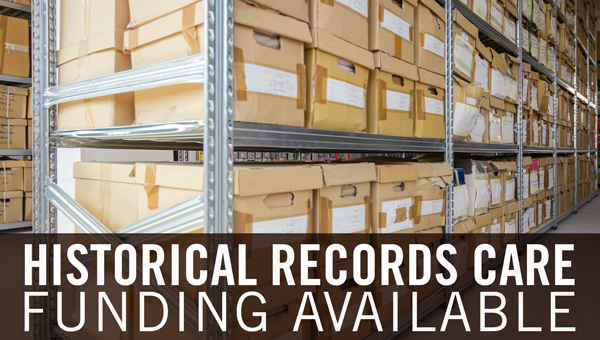 Area historical societies, libraries and other records repositories can apply now for state grants to improve the preservation of historically valuable records.
The Historical & Archival Records Care grant program provides funding assistance for surveying, inventorying, preserving, arranging and describing historical records significant to Pennsylvania, as well as for records reformatting and equipment.
The competitive grant program is administered by the Pennsylvania Historical and Museum Commission, the official history agency of Pennsylvania. The application deadline is Aug. 1.
Tips for Cars and Motorcycles Sharing the Road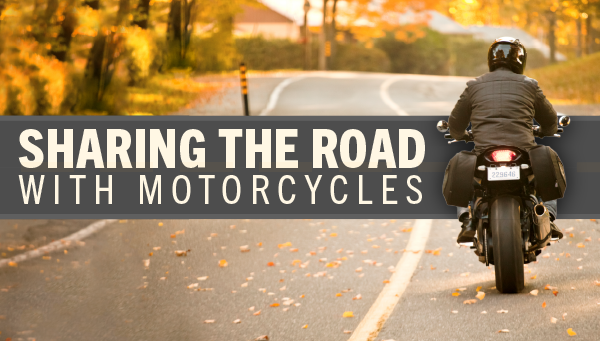 As warmer weather brings more motorcycles to our roadways, it's a good time to consider some safety tips for sharing the road:
Be aware that motorcycles are small and may be difficult to see. Check mirrors and blind spots before changing lanes and at intersections.
Allow more following distance, at least four seconds of distance between a motorcycle and your vehicle.
Remember that motorcycles have the same rights and privileges as any vehicle on the roadway.
Allow a motorcyclist a full lane width as the motorcyclist needs the room to maneuver safely in all types of road conditions.
There were 3,578 crashes involving motorcycles on Pennsylvania roadways in 2021, resulting in 226 fatalities, an increase in both from 2020. For more information on motorcycle safety, visit the PennDOT website.
Watching the Development of the Capital's Young Peregrine Falcons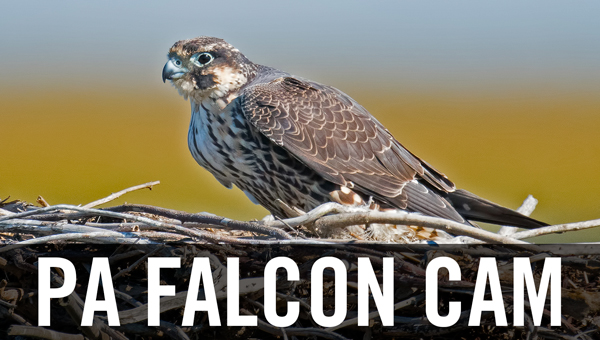 Pennsylvanians are tracking the development of young peregrine falcons nesting on a ledge of the Rachel Carson State Office Building in Harrisburg.
The live Falcon Cam provides a window into the lives of the falcon nestlings and adult birds. The peregrine falcon was removed from the federal Endangered Species List in 1999 and the Pennsylvania Threatened List in 2021 but remains federally protected under the Migratory Bird Treaty Act and the state Game and Wildlife Code. Eighty-three falcons have hatched in Harrisburg since reproduction began in 2000.
The birds are banded and tracked throughout North America by biologists and birdwatchers.
Falcons born on the ledge at the Rachel Carson building have been tracked to Florida and Canada. The next phase should start around May 22, as these falcons attempt their first flights.
Lowering Your Risk of Skin Cancer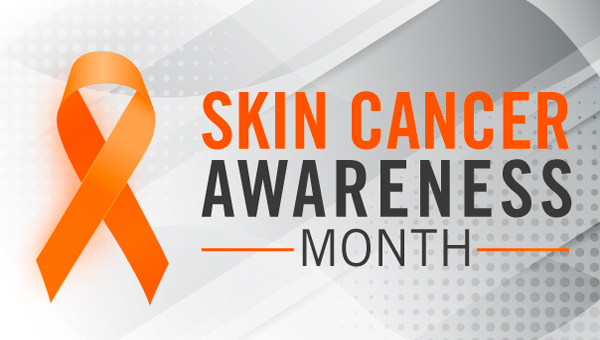 With more than five million cases diagnosed in the United States each year, skin cancer is America's most common cancer. Fortunately, it is also one of the most preventable.
Reducing your exposure to ultraviolet (UV) rays can lower your chances of getting skin cancer, according to the Centers for Disease Control and Prevention. Anyone can get skin cancer, but people with certain characteristics are at greater risk, such as a lighter natural skin color, certain types and a large number of moles, a family history of skin cancer and more.
You can learn about ways to reduce your risk of skin cancer here.
Honoring the Work of EMS Personnel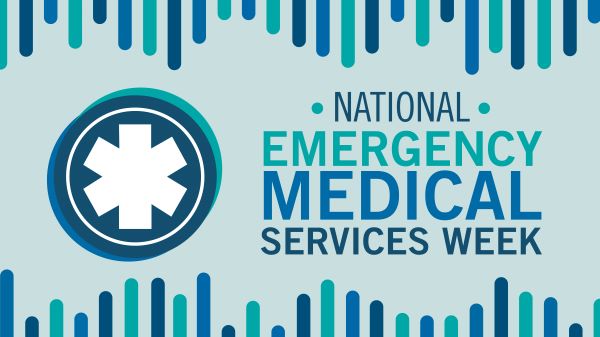 This week, we celebrate the men and women who serve our community during the worst or most challenging moments, and who ensure their patients receive high-quality, compassionate and lifesaving care.
Members of EMS teams, whether career or volunteer, engage in thousands of hours of specialized training and continuing education to enhance their skills. We owe them our gratitude for their time and dedication.
Out and About in the 37th
My good friend, John Pippy, was promoted to Brigadier General. Brig. Gen. Pippy represents the very best of us. Congratulations!
Earlier this month, we had a perfect day for trout stocking at Peters Creek! Thank you to the Pennsylvania Fish and Boat Commission and to everyone who came out to participate. It was great to see such an interest in taking care of our local waterways and learning about these ecosystems.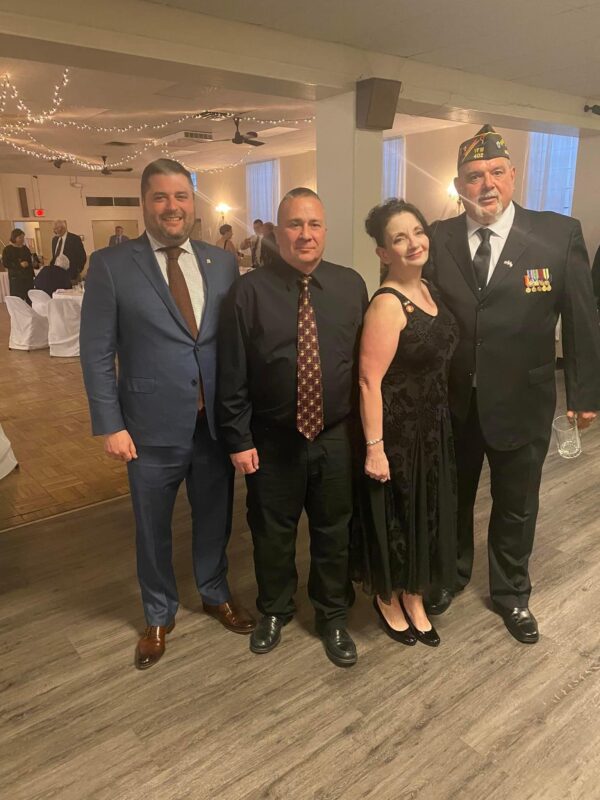 I was honored to attend the Centennial Celebration of the Coraopolis VFW. Congratulations!
I had a great tour of Carlynton High School, led by a group of ambitious young students. I enjoyed hearing about all the great initiatives happening there. They even showed me their Bill Cowher memorabilia! Thank you Carlynton and Dr. John Kreider for such a great visit!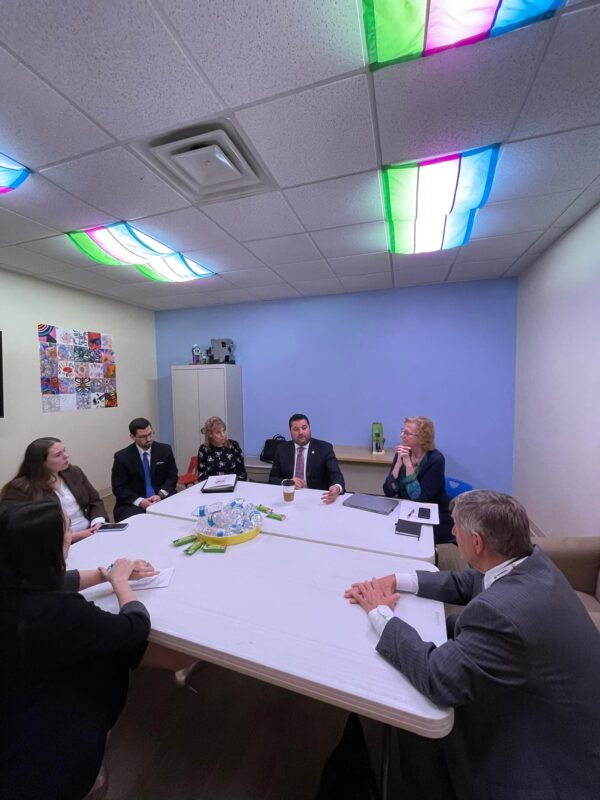 I had a great tour and roundtable discussion with Wesley Family Services in Bridgeville. They provide behavioral health programs and services to children, adults, and families. Thank you for the services you provide to our community!
I was pleased to attend the 1-year anniversary celebration of The Waters of McMurray retirement and assisted living facility. Congratulations!
I was honored to join the South West Communities Chamber Of Commerce and Boy Scout Troop #2 for a flag raising ceremony in Bridgeville
We had a great day visiting the highly skilled craftsmen at the Carpenters Training Expo!
Congratulations to Aidan Allridge, Thomas Donihi, Matthew Kurtz, Justin Wrubel, and Joshua Zahniser of Troop 215 in Bethel Park on attaining the rank of Eagle Scout!
Congratulations to Vince Colangelo of Troop 198 on attaining the rank of Eagle Scout!
Congratulations to Brendan Mattes on achieving the rank of Eagle Scout!